Knowledge is Power.  Information is liberating, Education is the premise of progress, in every society, in every family – Kofi Annan
Education is the most powerful weapon which you can use to change the world – Nelson Mandela
He who opens a school door, closes a prison – Victor Hugo
By keeping a child in school we can tackle Child Labour & Child Trafficking.
We were approached by Le Guide school (Complexe Scolaire) Vogan in the South-East of Togo for help. The teachers had not been paid and children were dropping out.
In 2020, we stepped in and covered the fees for the children who were most vulnerable, as well as those whose parents couldn't afford to pay.
See below the school and the children. With the help of donors worldwide, we have been able to keep them safe and educated.
Please note, we have permission to use their photos. We believe it acts as a tracing technique for us to ensure that the children are safe and well.
Can you support us?
We are grateful for our donors and ask for your continued support.
A full academic year can cost between €31 – €46. See breakdown here
But, any amount is welcome. Every Little Bit Helps!
For donors outside Togo, payment via Western Union / MoneyGram is best. Please address your payment to Destin Goka (Project Coordinator, Victoria Grace)
For other methods of payment click here
Thank you
Jennifer Ronne, Founder Victoria Grace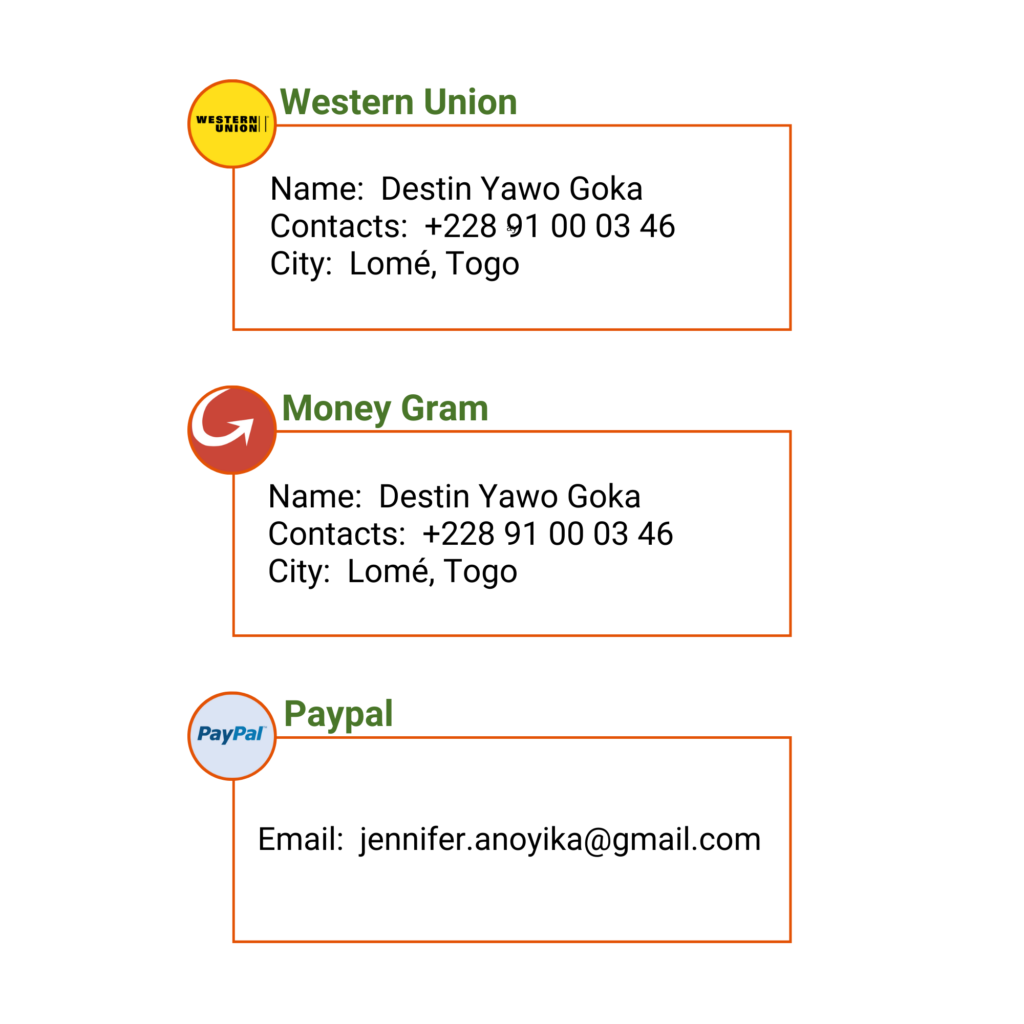 School fees paid per year